EAST LANSING, Mich. — The U.S. Department of Agriculture's (USDA) National Institute of Food and Agriculture (NIFA) awarded $580,437 to Michigan State University to develop educational resources that support the unique needs of beginning farmers across the state of Michigan.
"There are over 150 beginning farmer education programs using many different approaches within Michigan," said Vicki Morrone, project investigator and organic farming specialist at the MSU Center for Regional Food Systems. "This funding from USDA NIFA's Beginning Farmer and Rancher Development Program will allow us to expand the reach of existing beginning farmer programs, support new farmers with curricula on topics identified by beginning farmers, and train educators to promote engaging, co-learning programs."
Together, community partners and MSU will engage beginning farmers in creating curricula and other resources that will support the success of their farm businesses and personal development. Individuals and training programs will have access to these resources to gain skills and knowledge about marketing, food safety, integrated pest management, soil health, land acquisition, urban farming policy, farm finances and other key farm topics.
The project team is made up of members from Crosshatch Center for Art and Ecology, Detroit Black Community Food Security Network, Eastern Market, Michigan Food and Farming Systems, Urbandale Farm, American Farmland Trust, MI Farm Link, MSU Student Organic Farm, MSU Extension, and MSU Center for Regional Food Systems.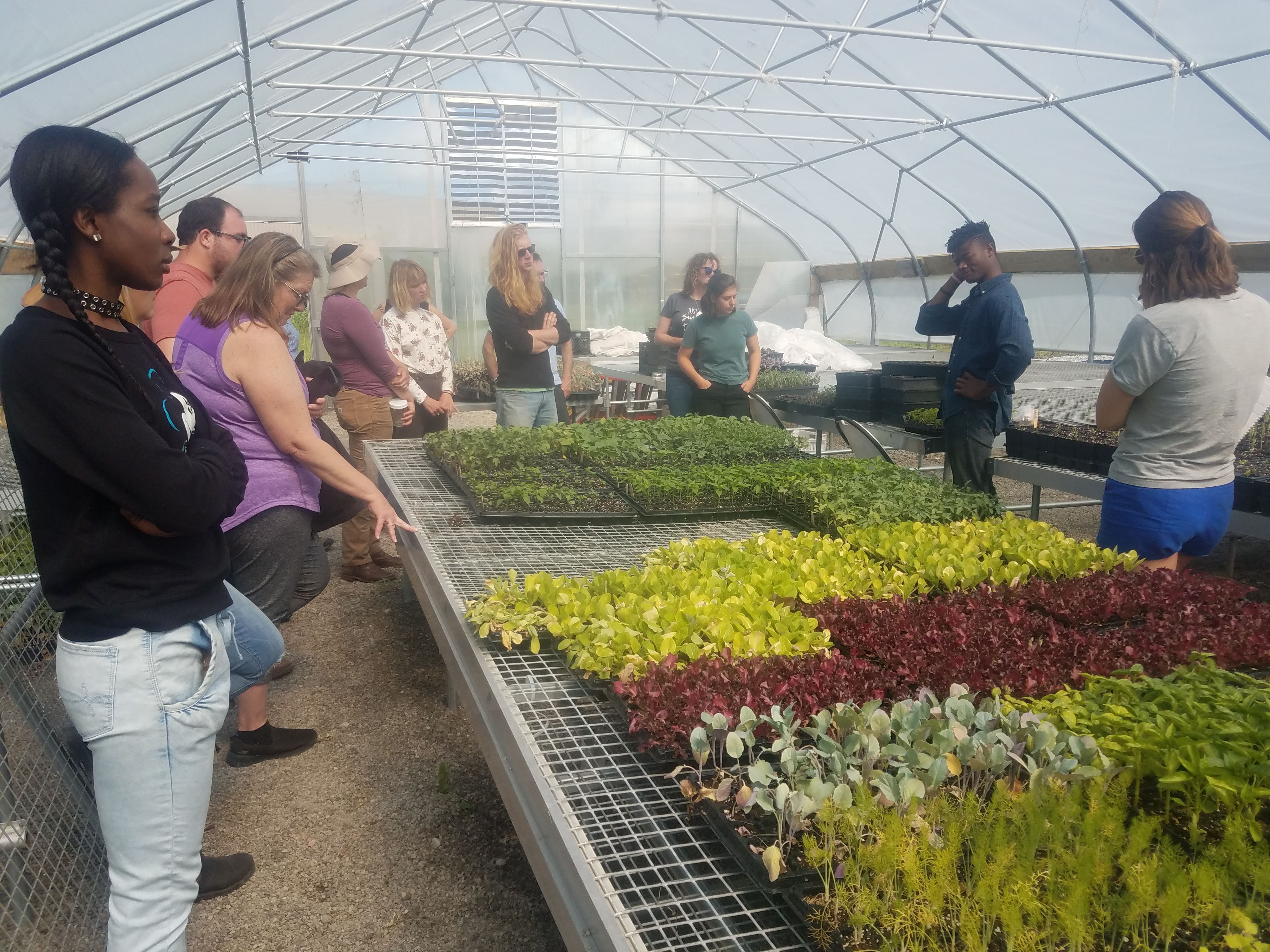 "We recognize that beginning farmers and ranchers have unique needs for education, training, and technical assistance," said NIFA Director Dr. Carrie Castille. "Their success, especially in the first 10 years, often hinges on access to reliable, science-based information and the latest educational resources so they can improve their operations' profitability and sustainability long-term."
Once the resources for this project are in development, community partners and farmers will work together to pilot and test them to ensure they are engaging and approachable. The curricula topics were previously identified by farmers during conferences and have strong relevance to new farmers.
The curricula will be made available to programs across the state and beyond, with materials available in both English and Spanish.
"The diversity of Michigan's beginning farmer population spans generations, geographies, production practices and crops. We have an abundance of resources for beginning farmers in our state already, and this collaboration will tailor and expand upon those resources in order for them to be more accessible, inclusive and effective for all of Michigan's beginning farmers," said Mariel Borgman, project co-PI and community food systems educator with MSU Extension.
Titled "Elevating the Quality of Beginning Farmer Training in Michigan," the project began in September 2021 and will continue through August 2024.
For more information about the Beginning Farmer and Rancher Development Program, read the USDA press release.
---
This work is supported by Beginning Farmer and Rancher Development Program grant no. 2021-70033-35833 from the USDA National Institute of Food and Agriculture.
— Lindsay Mensch, Michigan State University