WARREN, R.I. — Chuck Currie Of Freedom Food Farm will present at an Advance Growers seminar and share the different strategies employed at his 90 acre certified organic farm in Raynham, MA, used to feed people all year round.  He'll discuss the equipment, infrastructure, and regulations involved in growing root crops, greens, grain, and beans, and preserving the summer abundance through canning and fermentation.
Date and Time:  Saturday February 9, 2019. 1-4:00 PM
Location: Hope and Main. 691 Main Street. Warren, RI 02885
Cost: $15-25 Visit nofari.org/events/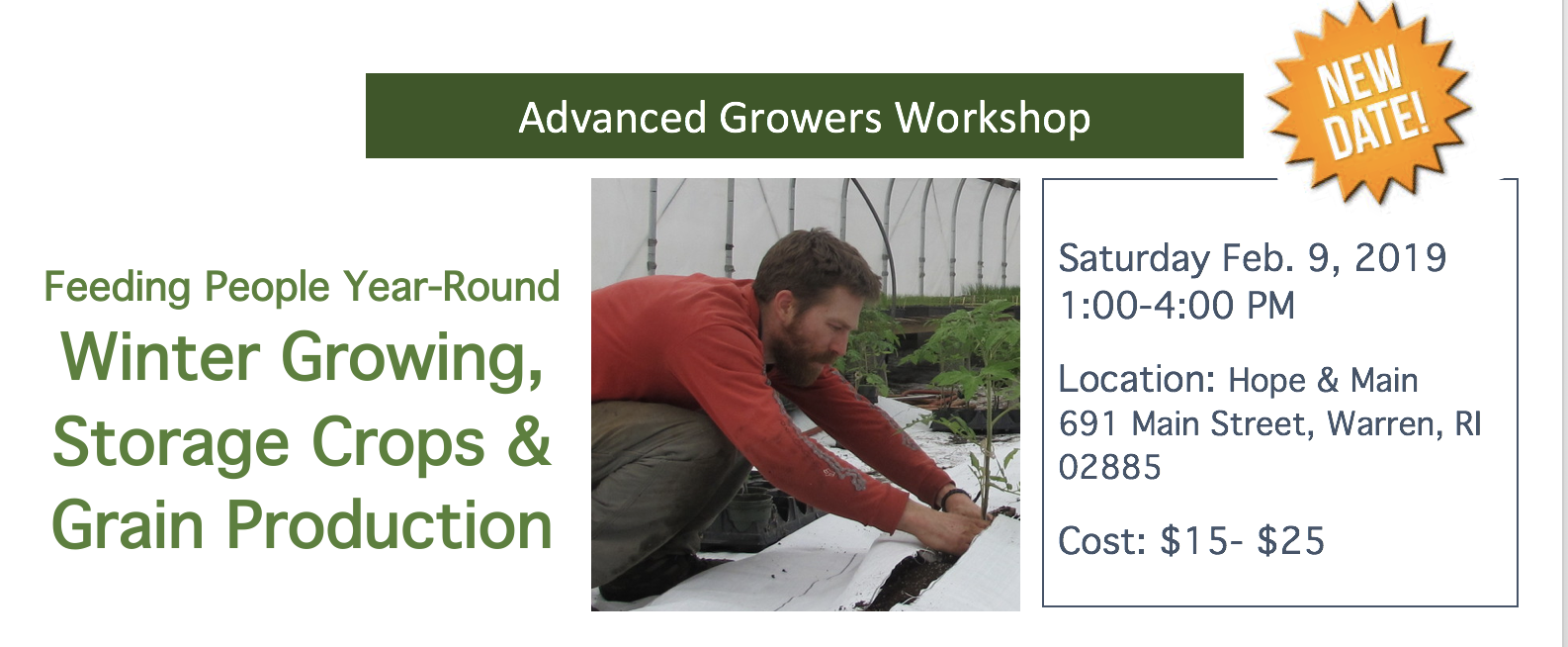 Chuck has given dozens of workshops and short courses.  He was recently awarded Massachusetts ACRE grant for plans to implement best "green" practices on the farm, honored as Farm Credit East 100 Fresh Perspectives, identified as one of Brown University's preferred partners for their BMSP food distribution program, participated as a panelist for the Agricultural Justice: From Farm to Table program held in Boston, MA among other endeavors.  He started Freedom Food Farm in 2012 with the goal of creating a sustainable farming operation that would supply the local community with fresh, healthy and affordable meat and produce throughout the year.  Chuck studied biochemistry and chemistry at UMass Amherst and has a B.S. in Plant, Soil, and Insect Science.
Learn more at nofari.org.
–NOFA-RI
For more articles out of New England, click here.
Comments