RALEIGH — For camper Thaddeus Sharp, 14, the first-ever NC State Livestock Science Camp felt both foreign and familiar.
Familiar because he lives on a family farm with a swine division in eastern North Carolina.
Foreign because, though he helps out around the farm, he's never helped deliver a calf — even just on a life-sized model, like the one in Riddick Hall he and his classmates crowded around for one of the final demonstrations of the session. Suited up in lab coat and arm-length palpation sleeves, he felt around blindly, trying to hook a badly positioned calf's legs for safe delivery.
"It's a great experience, because I haven't done this before," Sharp said. "The hardest part was getting in there…I have pretty long arms, but it was still hard — it's so slippery."
In its first year, the week-long NC State Livestock Science Camp was a smashing success, camp director Carrie Pickworth said. Organizers had to shut down sign-ups at 30 campers, who ranged in age from 14 to 18 and came from all corners of the state. Some live on family farms; others had never been near a large animal until the camp's first trip to the Swine Education Unit.
Students lived in a campus dorm and traveled to all five livestock education units and laboratories in Riddick Hall for classes, conducting forage estimates at the equine unit and pelvic tract measurements with Poole at the Beef Educational Unit earlier in the week. Current and past CALS students served as camp counselors.
The camp seeks to diversify demographics of students entering the Department of Animal Science while promoting studies in the livestock industries in which careers abound for graduates.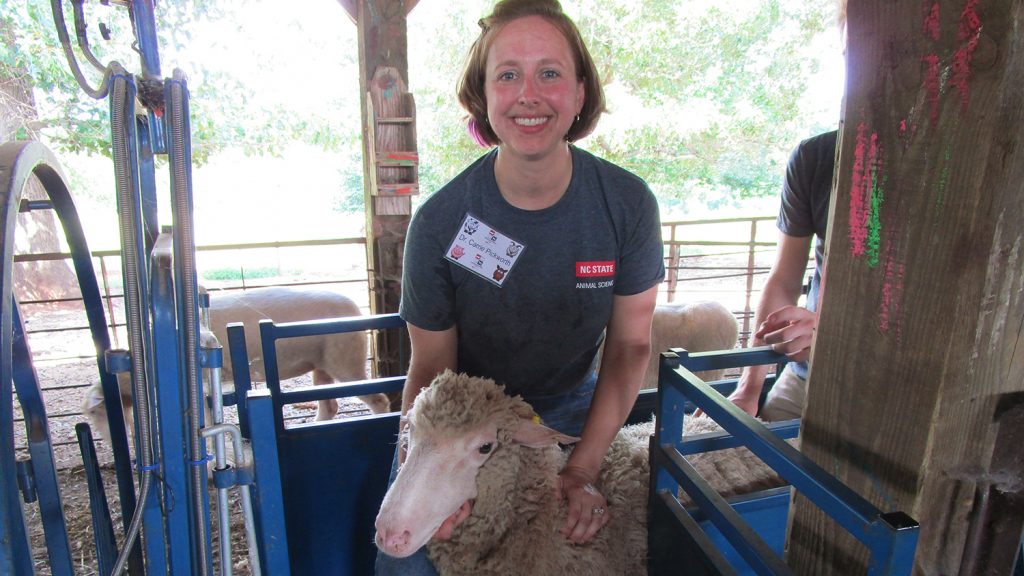 "The camp is important to help promote awareness of the diverse career opportunities that exist to work with livestock…beyond veterinary medicine," Pickworth said. "You don't have to come from a farming background to choose a career in animal agriculture."
There are already plans for another camp in 2018.
"Some parts of it are gross," 14-year-old camper Carleigh Gupton said, "but it's fun at the same time."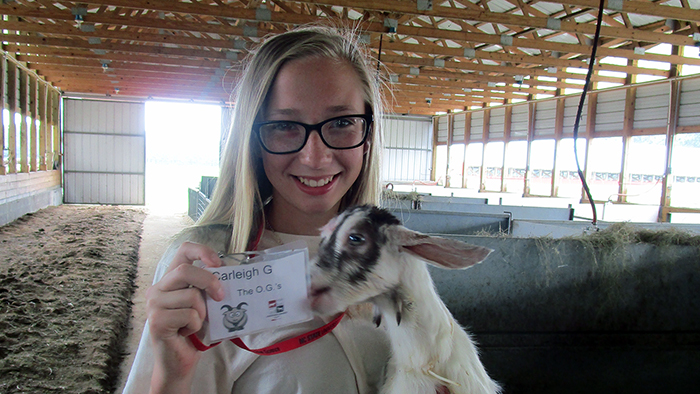 — Chelsea Kellner, NC State University College of Agriculture and Life Sciences