MANHATTAN, Kan. — On Sparkle, on Itsy Bitsy, on Prancer, on Vixen! That's how it usually goes, right?
At Fulton Valley Farms in Towanda, you can find live reindeer in the heart of Kansas. The family-owned event venue has been passed down from generation to generation since 1869. Its holiday event, A Country Christmas, features two reindeer named Itsy Bitsy and Sparkle.
"The first time we did our Christmas event, we knew we needed something special; something to elevate the next time," Richard Corbin, head reindeer wrangler and son of owner-operators Betty and David Corbin, says. "We ended up buying three reindeer, and just went from there."
REINDEER GAMES
The Corbins established their Dash Away Reindeer program in 2014. They now have five reindeer and are one of only two registered reindeer breeders in Kansas.
"It's been an education for us," Betty says. "We had zero experience with reindeer. And hardly anybody this far south has any experience with reindeer. We have been paying our educational dues, and we may be halfway to our bachelor's degrees at this point. It's been an expensive experience."
In addition to being regular attendees at A Country Christmas, the reindeer are available for birthdays, parades, corporate parties and other events. Due to government regulations, two reindeer, Itsy Bitsy and Sparkle, do the most traveling, and they've even been in a movie.
"We have two different sets of reindeer," Betty says. "They cannot be mixed together because one set is certified chronic wasting disease-free, and the others are working their way through that process. It takes six years to be able to move them around like we move Itsy Bitsy and Sparkle around. It's not an easy thing."
Chronic wasting disease (CWD) is a contagious neurologic disease affecting elk, deer, moose, sika deer and reindeer. It can take years for an animal with CWD to develop symptoms, like weight loss and listlessness. CWD affects deer of all ages, is deadly and has no treatment. Protecting reindeer from this disease is a high priority for the Corbins.
"They're delicate animals," Betty says. "They're like big dogs with antlers; they're gentle and sweet, but they are delicate. And when you put them in 100-degree temperatures during Kansas summers, you must be careful with them."
The reindeer must have health certificates and movement papers from the United States Department of Agriculture (USDA) and Kansas Department of Agriculture before they travel. On average, the reindeer have approximately 45 jobs each year.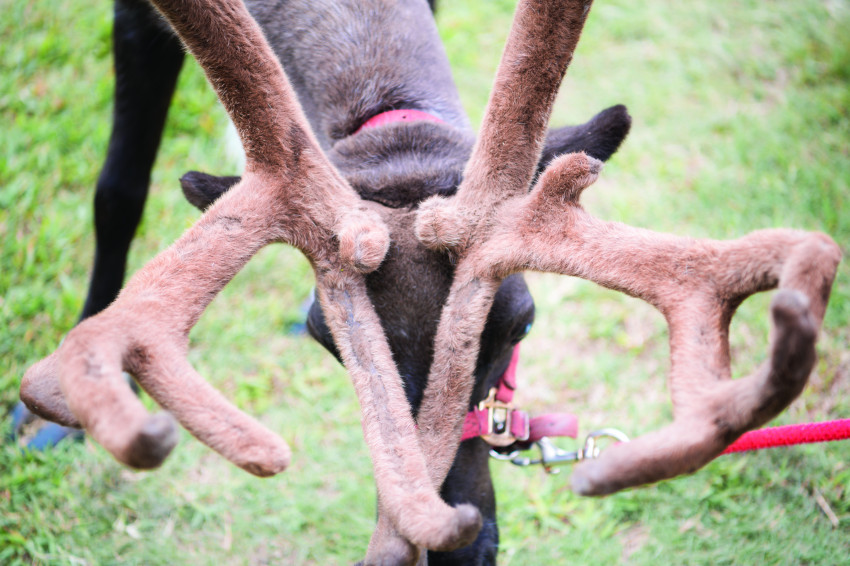 Due to CWD, reindeer are kept in separate pens, and they don't share things like feed pans. Taking care of reindeer is like taking care of other livestock, such as cattle. Pens must be kept clean and reindeer should always have adequate water and food.
CHANGE OF PACE
David's great-great-grandparents, the Fultons, settled the land in the 1860s. It's been in the family for eight generations, and they've only made slight adjustments to the farmstead to host weddings, conferences, retreats and Christmas events.
"We didn't do much with the venue," Betty says. "Our barn is a hay barn. Our Santa Station was a dairy barn. We're the fourth generation to live in the house here. We've just refurbished a lot.
Fulton Valley Farms is on a secluded piece of land, with wooded areas, ponds, walking paths, streams and open spaces. It is also a working farm, and guests can see acres of crops growing around the venue.
"When people get here, they go, 'Oh my gosh, I didn't know this was the kind of land we had in Kansas,'" Betty says. "Everyone loves it. It's quiet, they can walk the wooded paths along a spring-filled creek, relax and talk to each other. When that's happening, we know that everybody's having a good time."
CHRISTMAS SPIRIT
Fulton Valley Farms becomes a special place after dark, especially during Christmastime. Thousands of lights adorn their silo, surrounding trees and buildings. Guests can have dinner, view a live nativity scene, buy hot chocolate and enjoy time with their families.
"It's a great place to enjoy Christmastime," Betty says. "We have close to 1 million lights. When you walk the paths, we play music, and the lights in the trees jump to the music. It's beautiful."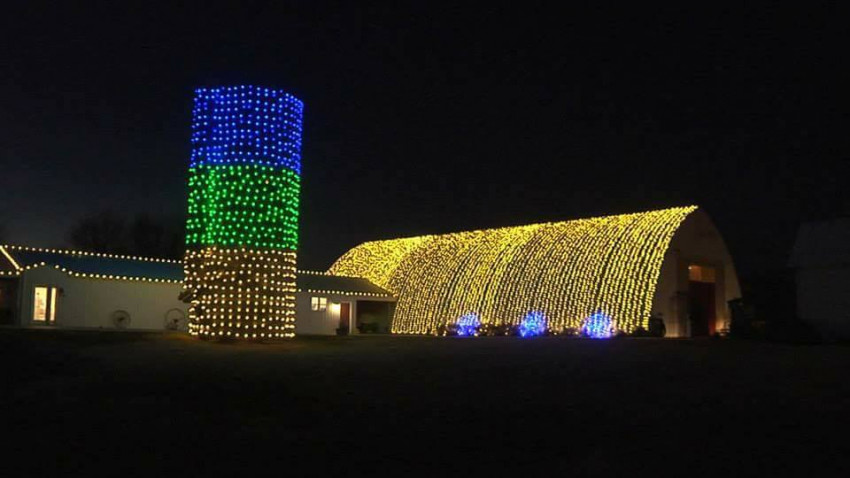 The Corbin family is passionate about sharing the Christmas spirit.
"It just laid on my heart that we needed to be doing something for Christmas," Betty says. "People need to know why we have Christmas. It's a birthday party, not a giving party. One day I woke up and said, 'OK, God, I get it. Finally, I get it.' It's the reason for the season."
For Betty, her favorite part about A Country Christmas is the live nativity.
"We don't have to make Christmas complicated," Betty says. "We've got giant crosses and trees, Santa and elves everywhere, we have all that stuff. But it's the live nativity vignette that drives what we do here."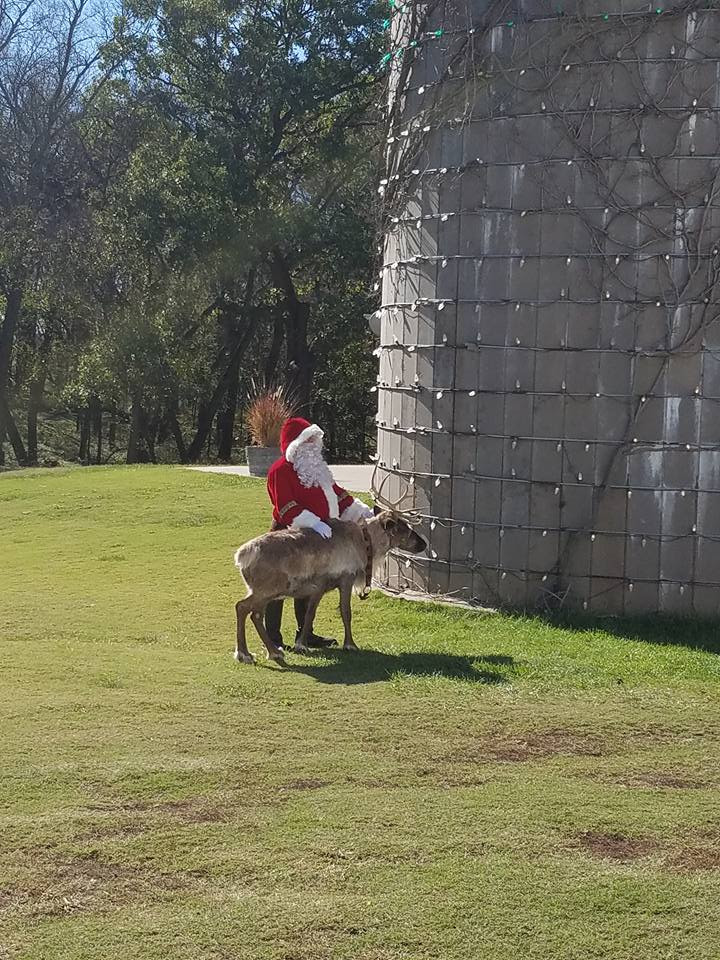 The Fulton Valley Farms' 2021 A Country Christmas will be held Nov. 26 through Dec. 19, from 5:30 p.m. to 9 p.m. General admission is $10, and Santa, along with Itsy Bitsy and Sparkle, will be there.
— Sydnee Shive for Kansas Living Magazine, a publication of Kansas Farm Bureau