DES MOINES, Iowa (AgPR) — Trader PhD, www.TraderPhD.com, an agricultural marketing company, is excited to welcome Delaney Howell to the team.
"Everyone here is really excited to have Delaney join us. She is well-known and respected in the ag community all across the Corn Belt. Her business savvy, and drive for success has been a wonderful boost for the company," says Founder and CEO Chad Toyne.
Howell will join the team as Director of Marketing and Media Engagement to accelerate the amount of knowledge and information that is delivered to Trader PhD's farmer/rancher subscribers.
"With Delaney, we are able to attack new innovations with a faster launch time and higher quality.  We are currently developing first a mobile app, and then a fully-functional website for subscribers to access all of our content – both legacy and new media that Delaney has enabled us to bring to the table.  Other initiatives include the possibility of grain and livestock pricing programs, as well as hedge fund management."
Howell hails from Southeast Iowa where she grew up on a row crop and feeder cattle farm. Later she attended both Northwest Missouri State University for a degree in Agricultural Sciences, and went on to receive a Master's of Science in Agricultural Communications from Texas Tech University.
Delaney has also had a successful career as an agricultural broadcaster, and public presenter; she is excited to bring her knowledge and connections to Trader PhD.
"The agricultural industry is extremely tight-knit; and I've found it's not necessarily what you know, but who you know that will take you further. I've had the awesome opportunity to work with so many farmers in all sectors of agriculture over the past few years and I'm excited to continue to be able to work with them through the Trader PhD platforms," says Howell.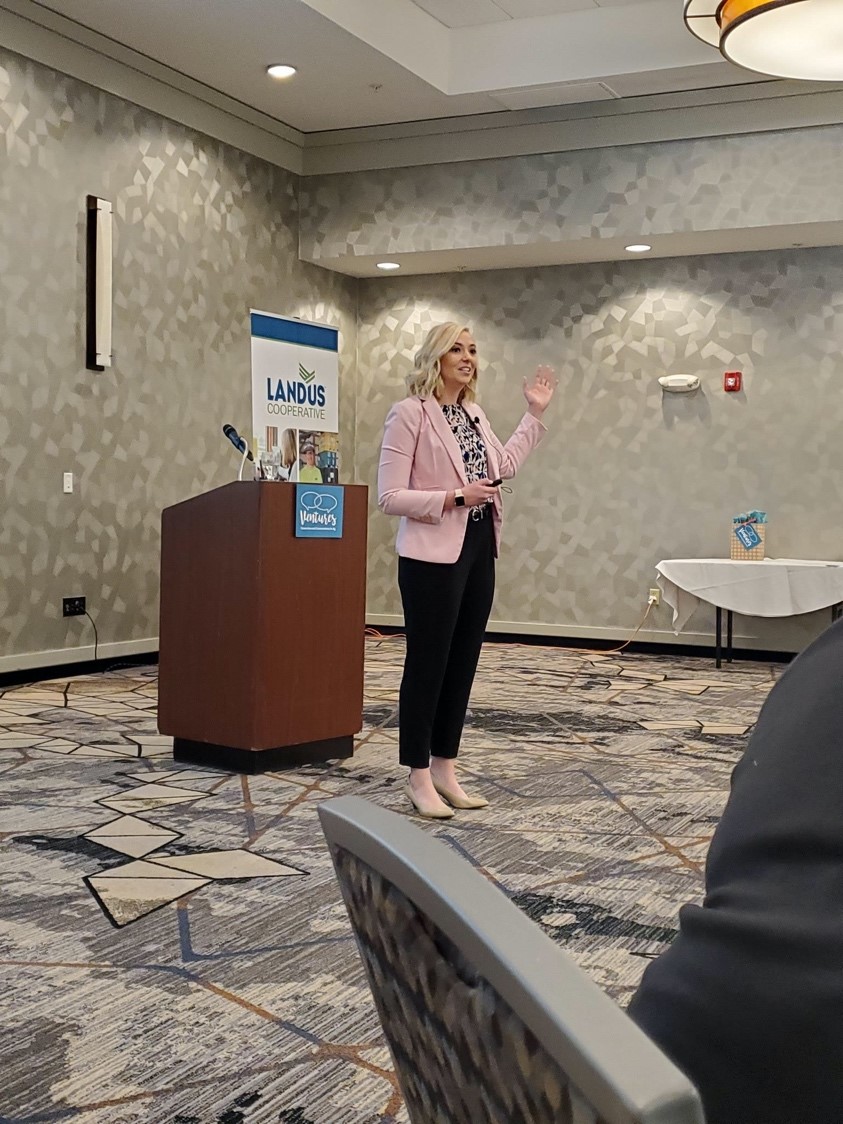 You may recognize Delaney for her past work as an agricultural journalist/broadcaster with work on This Week in Agribusiness, Your Ag Network, Agri-Pulse, Ag News Daily podcast, and most notably her past role with Iowa PBS's "Market to Market" program. Delaney brings that knowledge and information with her to Trader PhD, as the company continues to provide new ways for farmers and ranchers to receive, and digest news impacting their businesses in agriculture.
"Our farmers are hungry for all the good stuff we have a handle on – and we intend to continue to innovate and deliver," says Toyne.
Trader PhD is an agricultural marketing company offering news, analysis, and advisory services for farmers and ranchers all across America.
To find out more about Trader PhD, head to www.TraderPhD.com or follow along on social: Facebook.com/TraderPhD. Twitter.com/TraderPhD.
– – TraderPhD via AgPR.com the news release distribution service for agriculture