WINSTON-SALEM, N.C. — Register now for the 2017 Carolina Meat Conference! Farmers, chefs, butchers, and industry leaders come together for two days of networking, hands-on training, and technical and business assistance. This conference supports a growing community committed to advancing market opportunities and increasing customer access to pasture-based meats.
Attendees can expect more than twenty innovative class sessions on diverse topics, butchery demos, special technical tracks for professionals, and many opportunities for social networking.  Plus, NC Choices welcomes keynote speaker, Dr. Loren Cordain, Ph.D, Founder of the Paleo Diet Movement and Author of The New York Times bestseller, The Paleo Diet.
For Conference Details and how to Register go here:http://www.carolinameatconference.com/2017-registration
Extension Agents, for the first time NC Choices is offering a one day Pre-Conference Niche Meat Training for NC Cooperative Extension agents, September 24, 2017 at Forsyth County Cooperative Extension. For Pre-Conference details, visit: http://www.carolinameatconference.com/2017-preconference
For Extension Agents who plan to attend the Pre-Conference Niche Meat Training  and/or Carolina Meat Conference, please fill out this scholarship form. This will also count as your registration.
Questions concerning the conference may be directed here:http://www.carolinameatconference.com/2017-contact
#pastureraised #cmc2017
THANK YOU to our sponsors for their generous program support.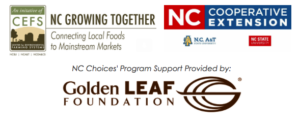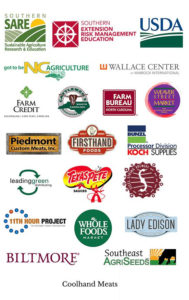 — Sheila Neal
Project Coordinator
Center for Environmental Farming Systems – NC State University
For more news from North Carolina, click here.